Links
Environmental responsibility - we care about it. Be part of it!
The specialists for sustainable building count on aluminium:
DGNB (German sustainable building council)
- DGNB suggests aluminium (Hydro Building Systems is founding member)
GDA (Gesamtverband der Aluminiumindustrie e.V.)
ift Rosenheim
EAA (European Aluminium Association)
A/U/F (Aluminium und Umwelt im Fenster- und Fassadenbau)
Minergie
International Aluminium Institute
- International Aluminium Institute Homepage
The future builds on aluminium

Alufenster
- Alufenster Homepage
The position paper of the TU Wien shows that aluminium has over its whole lifetime the lowest costs.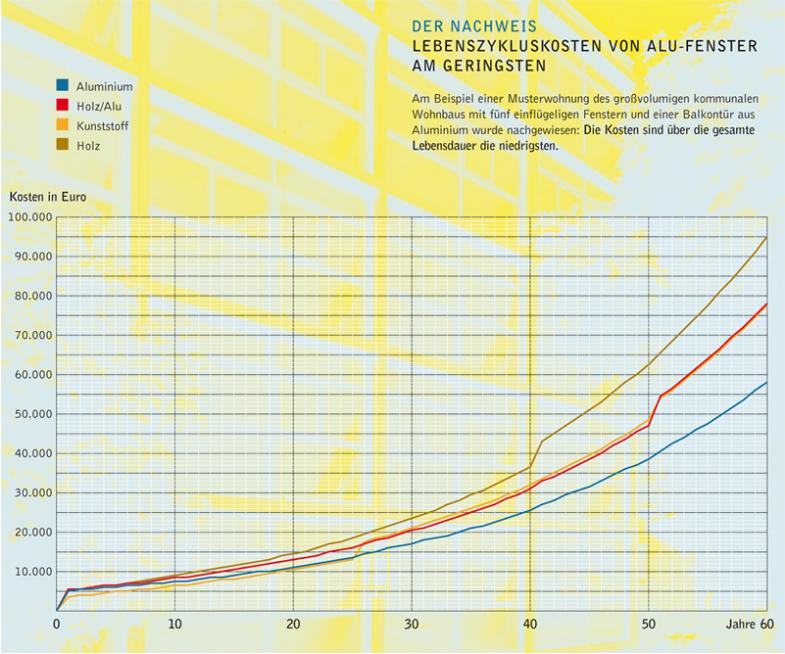 Link to the position papier