Sustainability
Environmental responsibility - we care about it. Be part of it!
Here at WICONA, we target the sustainability of buildings not only through thermal insulation, but also consider energy efficiency and climate protection during the entire lifecycle of the aluminium building material.
Aluminium is not "used up", but "used.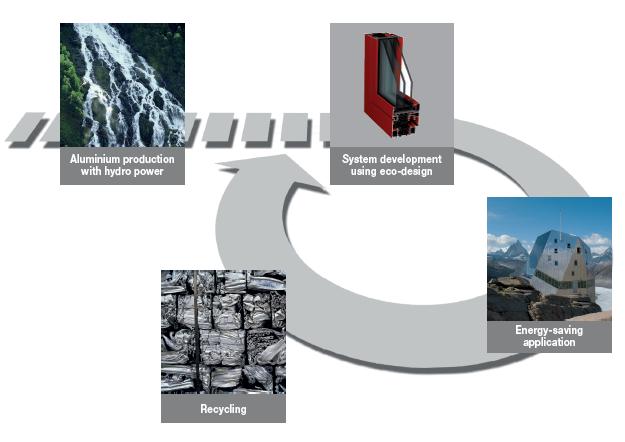 Our philosophy is the careful management of natural resources, starting with the aluminium production using 68% of the energy from hydro power, the recycling processes over the A/U/F, up to recycling processes in our own factories.
Due to its high material properties, aluminium can remain in use for a long period of time without the use of complex protective measures against weathering, corrosion or fungal infestation. And when windows need to be replaced after many years, the profiles will not end upas hazardous waste, but will provide a valuable recycling source, because just 5% of the originally energy use for aluminium recycling is needed.